Family Promise
Our church believes in being active in our local community here in Skagit county, as well as supporting missionaries around the world.
We participate in a local ministry to homeless families, called Family Promise.  This ministry has local churches participating in housing and feeding homeless families in Skagit county. Our church participates through bringing meals and supervising in conjunction with Calvary Baptist Church.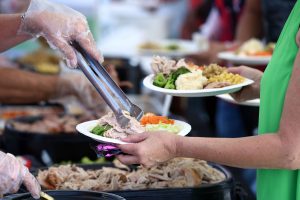 Foster Parents' Night Out
On the first Saturday of every month, our church hosts a foster parents' night out for local foster families.  Foster parents bring their foster (and bio) kids to the church for a few hours to be cared for by volunteers from the church, so that the foster parents can enjoy some time for themselves.  It's our way of saying "Thank you!" to these foster parents who do so much to help the kids in our community.